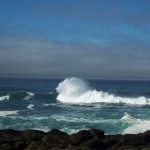 Be aware — this may be life altering.
All of "life" creates stress. It is, however, not stress itself that sabotages us, but how we respond to it.
Are you tired of your response to stress and overwhelm? Tired of reading the latest self-help books, and attending seminars that gave you hope, but took you nowhere?
With executive coaching and mentoring, using gentle techniques, most particularly Emotional Freedom Techniques, you can learn:
to respond to stress without creating an emotional overload that can affect your health and well-being.
to respond to any situational crisis in the way that most effectively serves you and anyone else involved.
how to live your life fearlessly and joyfully, creating the success you desire and deserve.